Nobody likes having boring, quiet sex every single time you jump into bed with your man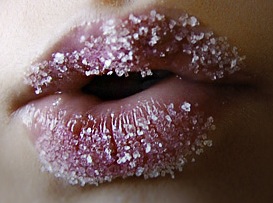 Using these dirty talk phrases is a great way to turn your man on and to add a whole new dimension to your sex life. However before you rush out and start using these dirty phrases, there are a few things you should first know…
Most guys really enjoy it when a girl starts talking dirty to them. Only a small percentage of men don't. So don't worry if your man happens to be one of those guys who isn't into it.
If you suddenly start talking really dirty to your man, then there is a good chance that he is going to get a little freaked out. It's a much better idea to slowly introduce dirty talk that is not too extreme or 'out there'. You'll also find that it's easiest and most natural to introduce dirty talk in the bedroom when you are both alone. But once you get comfortable talking dirty to your man, then definitely start using it outside of the bedroom. Using dirty talk in text messages is also really effective.
As I constantly say to girls learning how to talk dirty, you don't have to be super sexual with the phrases and lines your use to turn him on. Sometimes the more subtle phrases are great for building sexual tension and to keep him thinking about you, instead of immediately turning him on.
---
TEXTING MANUAL 4 EVERY1, THE #1 TEXTING MANUAL 4 PPL OG ALL AGES
---
Below are twelve dirty talk phrases to use on your man. I have organized them into groups of three. Each group is slightly more sexual and 'out there' than the last.
NOT VERY SEXUAL DIRTY TALK PHRASES
"I feel so small when you wrap your arms around me."
"Sometimes my legs get weak when you kiss me."
"I've got a sexy surprise for you later… x" (great when sent as a text message/IM/email)
A LITTLE SEXUAL DIRTY TALK PHRASES
"I wish we could just stay in bed and have sex all day long."
"I love it when you wear tight clothes and I can see your ass."
"Guess what color my panties are?"
VERY SEXUAL DIRTY TALK
"Just being with you makes me wet!"
"If we weren't at this party and these people weren't around, I would jump you right now!"
"I miss your cock." (great when sent as a text message/IM/email)
SUPER SEXUAL DIRTY TALK
"I just want to be your little fuck doll…"
"I want to feel your cock in my mouth right now."
"I love it when you fuck me like a slut."
But don't solely rely on saying a few dirty phrases to turn your man on. Instead, you should try to really understand why you should talk dirty to your man. Hint: it's so that you can build sexual tension, turn him on and keep him attracted to you. If you want to learn more (including more dirty talking examples), then you will learn pretty much everything you need to know from "This Dirty Talking Guide". Enjoy!